An overview of the online collaboration tools we use:

The video conferencing tool 'Adobe Connect' is the setting of the online classroom. Here we can work in bigger as well as in smaller groups though breakout rooms. See here a screenshot of our latest kick-off meeting.
The learning management platform Moodle provides all information that the students need for the course. Here they can also ask and answer questions of general interest in the forum.  The platform is also used during the consolidation of groups and the development of the research topics.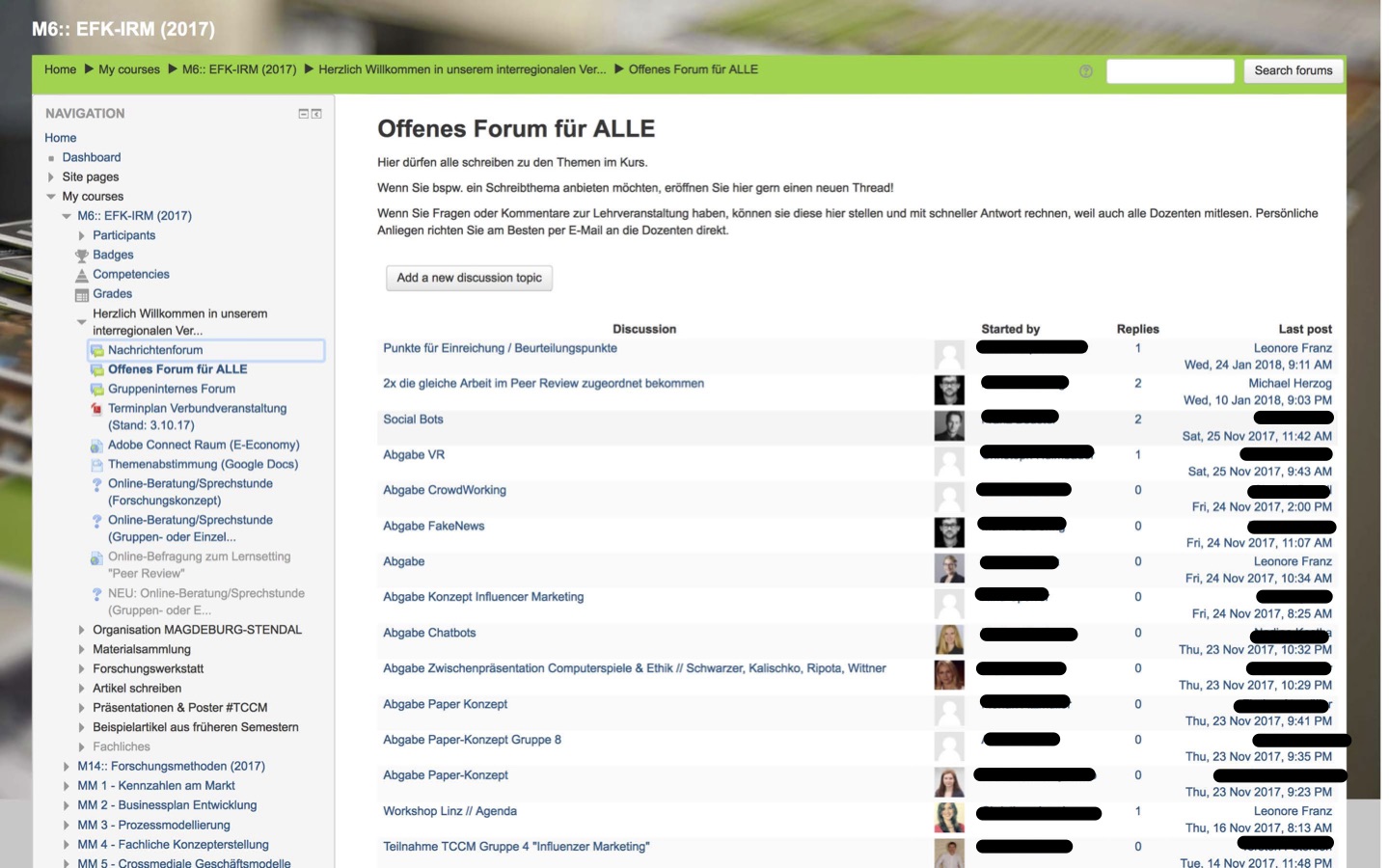 For the Peer Review process Moodle offers the Workshop activity which is shown below: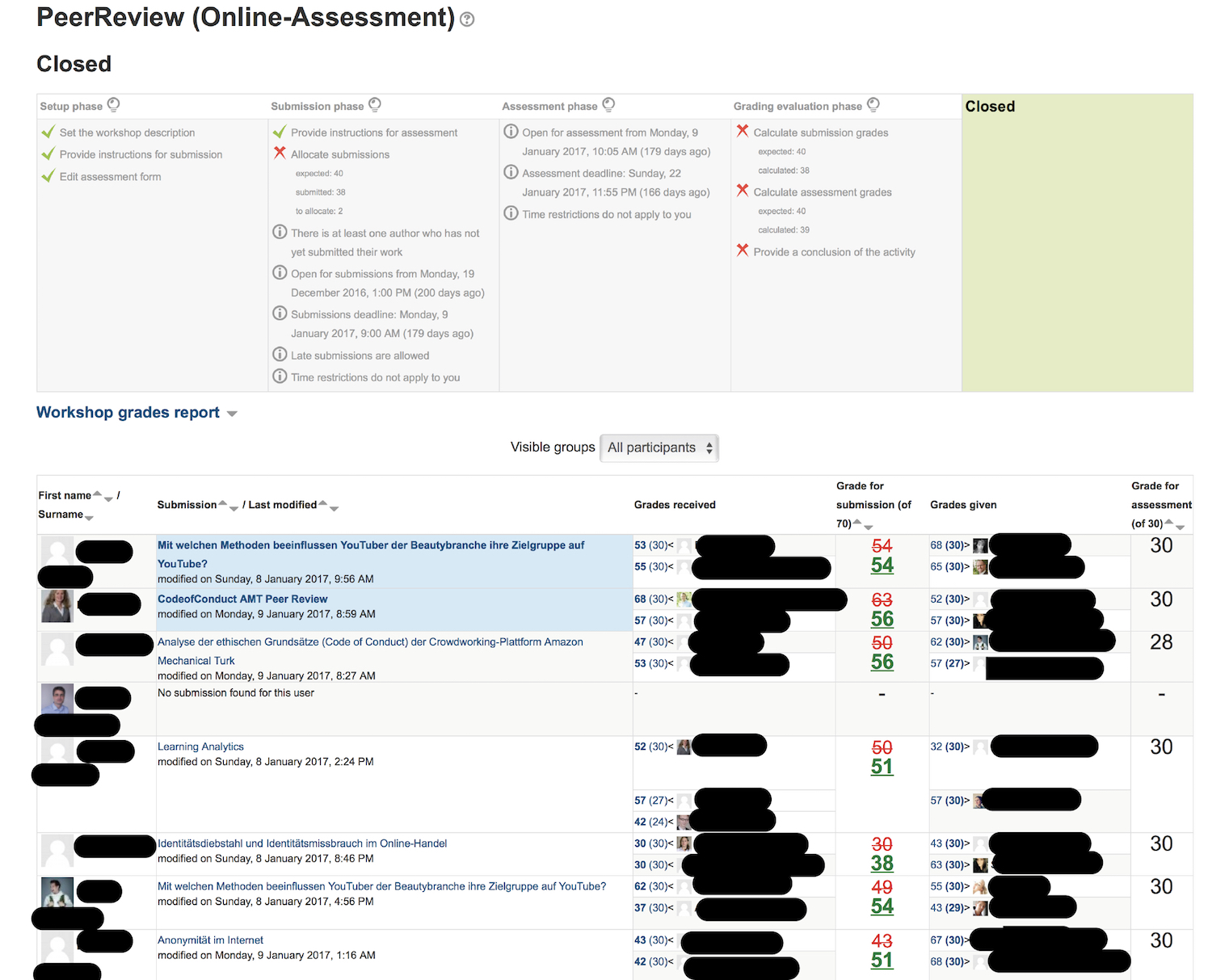 For the group work the student groups collaborate through many different tools. Many use messengers, others prefer video telephony. Most of the groups write their papers on shared spaces. Some also use project management tools like Trello or basecamp: